First of all, thanks to Wan DV of Retro Syndicate for the pictures. I'm guessing the car will be ready by another weekend. From this photos, the results is 'less ideal' than what I expected, or maybe I should wait till I pick up the car. Then maybe I can give some comments. Overall, the body job does make my car more 'beaten' looks. I guess its time for me to keep more money for paint job.
The fender had been aligned back and fitted again. Unfortunately the front fender didn't get the flaring job. Tsk tsk. I'll be using the wide flare back I guess.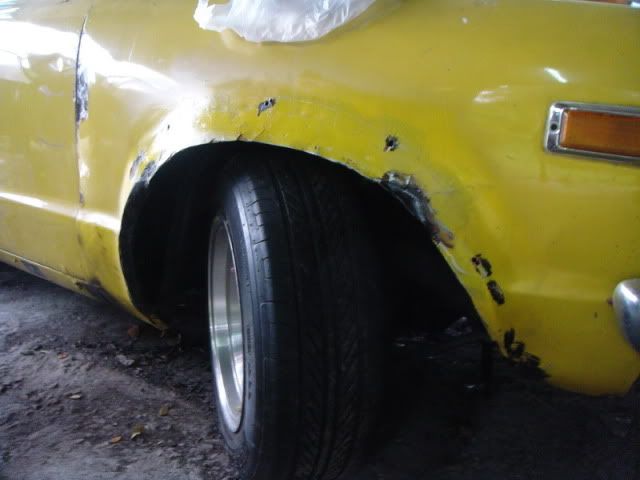 And the rear fender got the 'wide' concept. Rims & tyres from Din. Thanks to him the car arrived in one piece.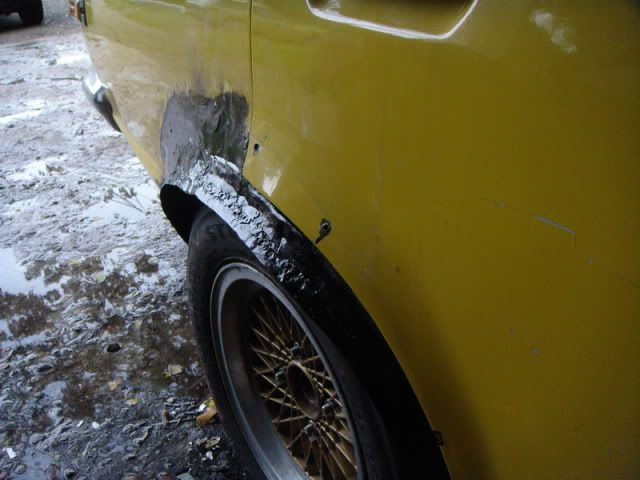 Another rear shots.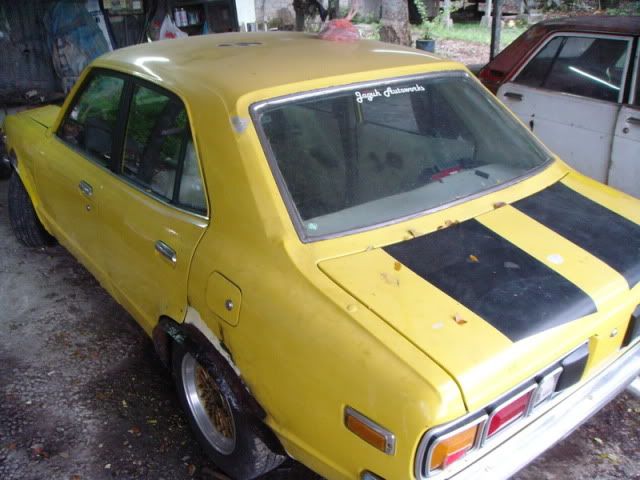 The main problem of retro Mazda is water seeping inside the wiper area. Well, I hope this will last for a while.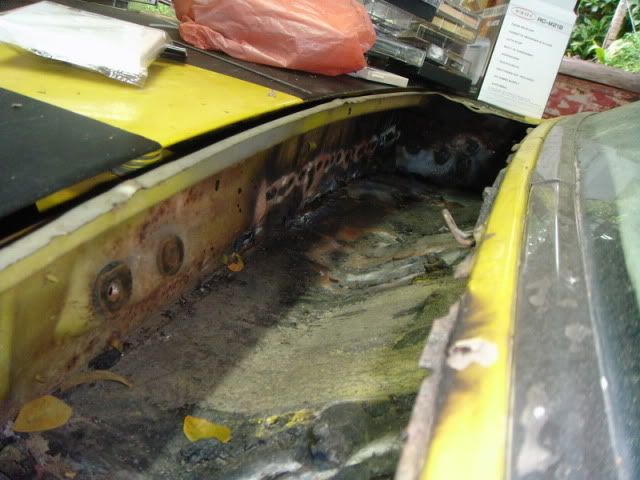 Hey Ma, no more rusty holes on the far side!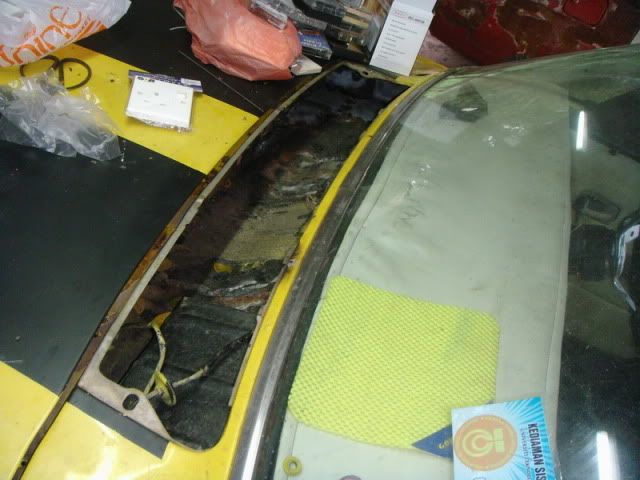 For now.. I keep my comments first. And another things that make me laugh is Wan DV told me that Bee was traveling in 'style'! She's riding on a flat bed truck instead of being towed. Lol!