Day 2 stripping project. My special guest of the day is Mok! Like it or not, she was helping me stripping the car; whole day! Hahaha. Lets see Mok in action.



Another shot. Trust me, its not an easy job to remove the sound deadening.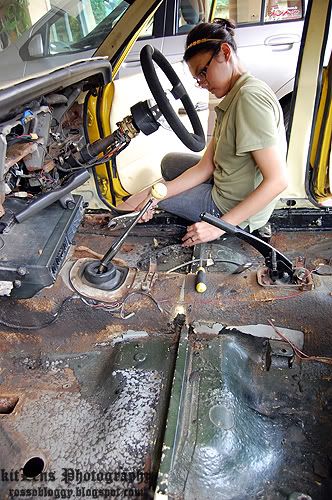 Done! Was kinda rushing coz today Im driving to Johore Bahru.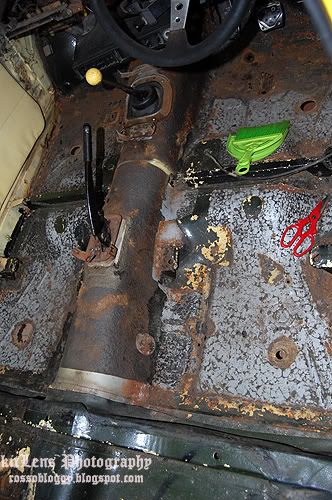 More dark secret revealed! More holes from driver side.



And big holes from passenger's side.



So, the car will be left for a while as Im collecting some budget to repair the whole floor and others. Its either will be left for a long time, or if my 'business' is running good, it might be a whole makeover for the car. God knows.

Good night folks!