Stripping project started today! Waited for Jaguh to came around 2pm. Mok also came to help me and visiting her future mother in law~ Hahaha. So, lets get started:

My house will be messy for a few days. Sooo many unused parts in the dashboard will be in the box.



Moment of truth. Rear floor, no rust! Good.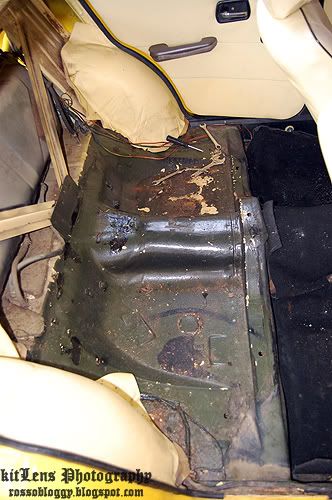 Front? Well, looks good. Lets search deeper!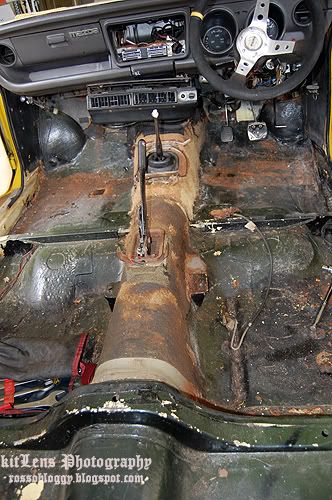 Sound deadening removal process.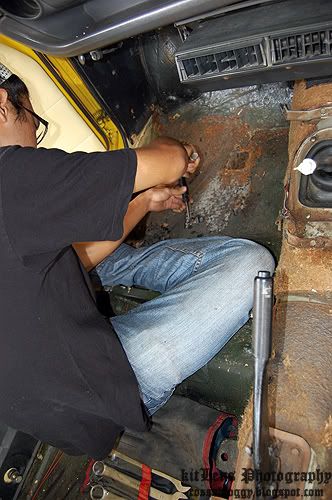 After a while. Wire brush + manual way. Secret revealed!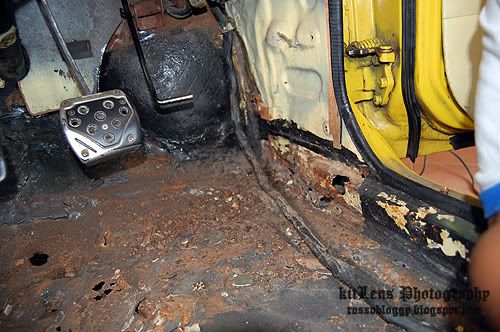 While we were doing the floor, Mok did this with some help from AutoSol.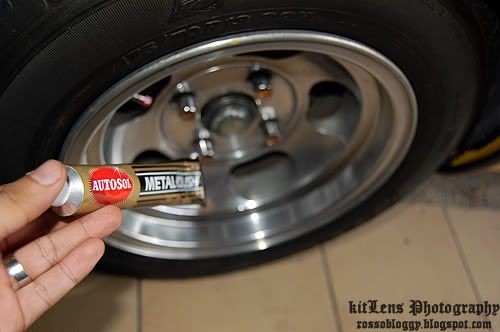 Dashboard had been removed. Dusty, messy, and a lot of unused parts. We will remove some parts to save a few kilos in the car.



Kinda dissapointed when I saw these holes that hide behind a carpet all this time.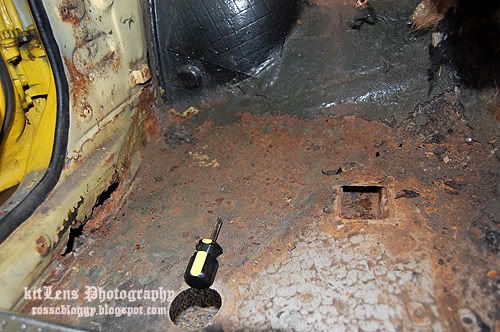 The main culprit of the rust? Aircond panel. Yay~ Rain water was channeled inside the car through this hole. Need to seal this holes too.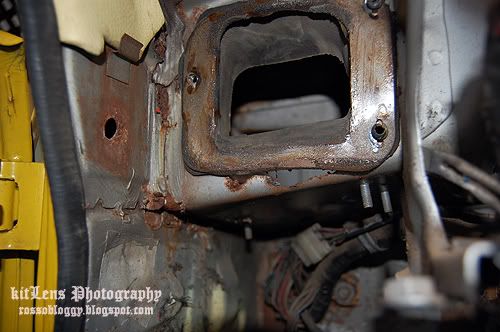 Dashboard beam that need treatment too. Sigh.. Main problems of old Mazda; rusty firewall and aircond panel. Just like Megat of PlayHouse told me earlier.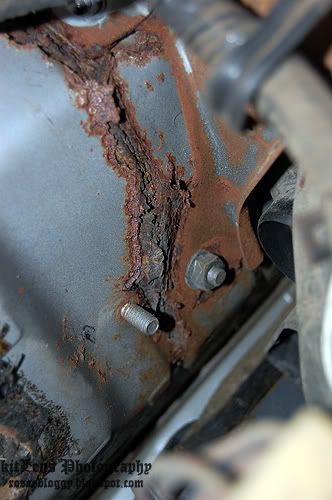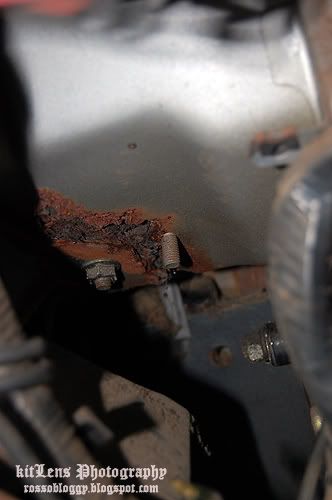 Will continue the sound deadening removal tomorrow and maybe anti rust coat on Thursday maybe? Holes? I will send it to Play House Garage for a treatment. Anyway, thanks to Jaguh and Mok for helping me today. You guys are the best!