Just a few pictures for TougeKing. His car? Damn chun handling. My first time riding inside a 4AGE car. Seriously. Hahaha. All the time, I was riding inside a car with SR20DET and RB20DET only. lol. Sweet moment? No doubt. KE70? Respect! Power power. Hahaha. Faster lah Jaguh! Convert your KE70's engine!
If you ( TougeKing) wanna a copy, dont ask me to email it coz I dont know how to attach them. Sorry, Im not an IT person. Hahaha. But I can send you a CD copy of the event's pics by post I guess. Dont know if can reach safely or not.
Some pics:
S's KE70. (S is TougeKing partner. Girlfriend? Wife? I also dont know.). Oh, dont be fooled by the KE70's appearance! Standard look + standard interior doesnt mean the car is standard!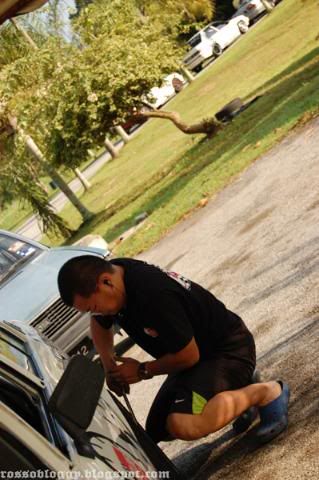 TougeKing at his best trying to open the bolts.
(Why the picture blur? Damn it. Supposely it's sharp. Click on the pic for sharper image.)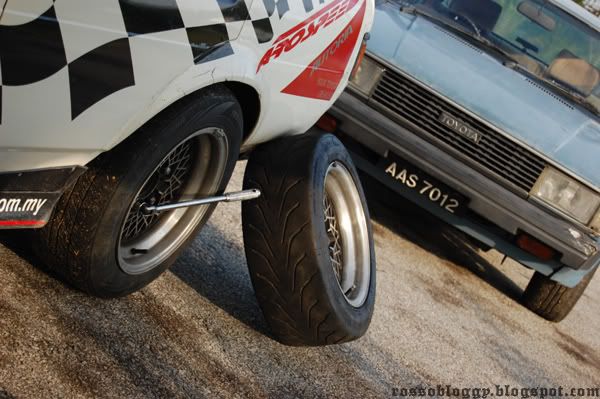 And finally, TougeKing gived up on his rear bolts. Hehehe. Sorry, Im not a helping person at that time. Kekeke.
One of the nicest pic I managed to capture. (Of course, in my opinion
lah
)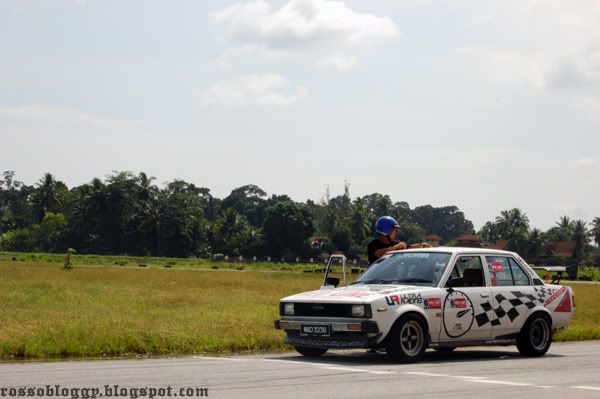 The fastest KE70 on the track.
Wah, later S will smack you '
kaw-kaw.
' No doubt. LOL.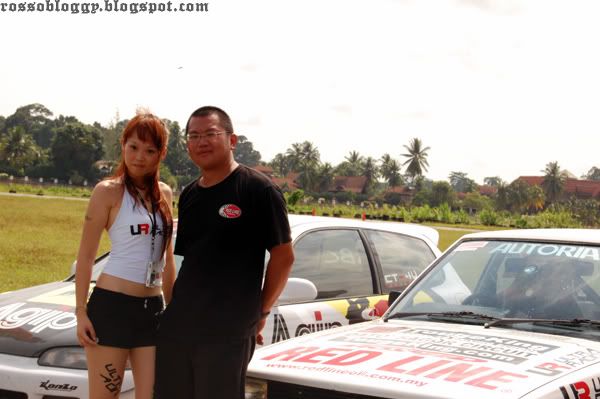 Flags up! The race had finished. Talking bout a rare moment on the finishing line.
He
bolot
all the trophies available. Can
belanja
me
makan besar
like this.