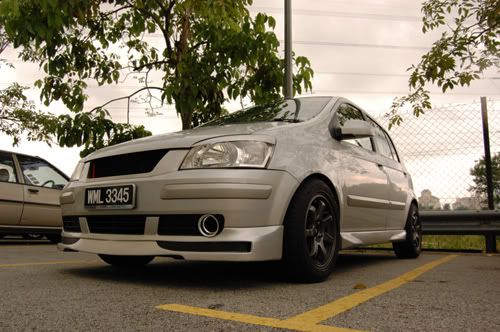 Well.. Few hours before going. Already got my Getz back from Jaguh. Different rims, new grille, few minor problems had been solved. All courtesy of Jaguh Autoworks. lol. Hehehe. All stuff had been packed up. Wish me luck!
Well.. Im going now.. Tataa...
15' rims. Offset +35. Gotta remove front spacer coz the tyres eating fender already. After remove also still eat fender. Sigh.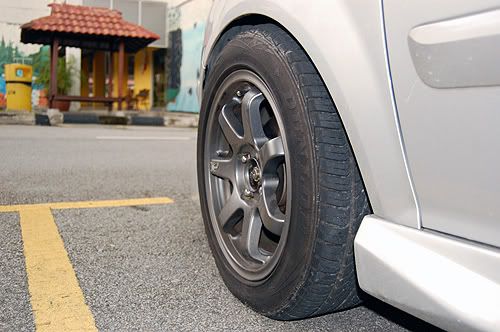 Camber setting? Gotta ask Jaguh.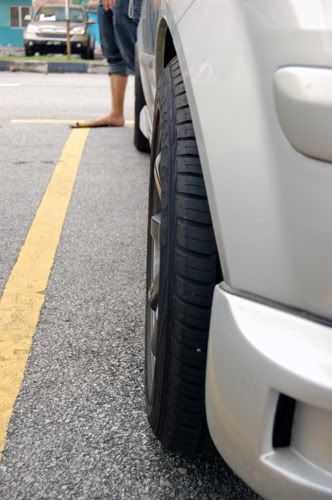 New grille. Neat work from Jaguh Autoworks.