Okeh.. So here's today's update!
Around 5pm, went to Dworks in Sri Kembangan to pick up my half-cage. Took it and went straight to Jeembo's Garage in Kajang. As usual, they did it pretty fast. Engine is done. Only wiring left.
Tested the roll cage. Earlier, Dworks mentioned about the cage; originally it was fitted in a Corolla KE35, then modified to fit Corolla KE70. So, test time!
Fit like a glove?
Head room clearance.
Superbly
ngam
also.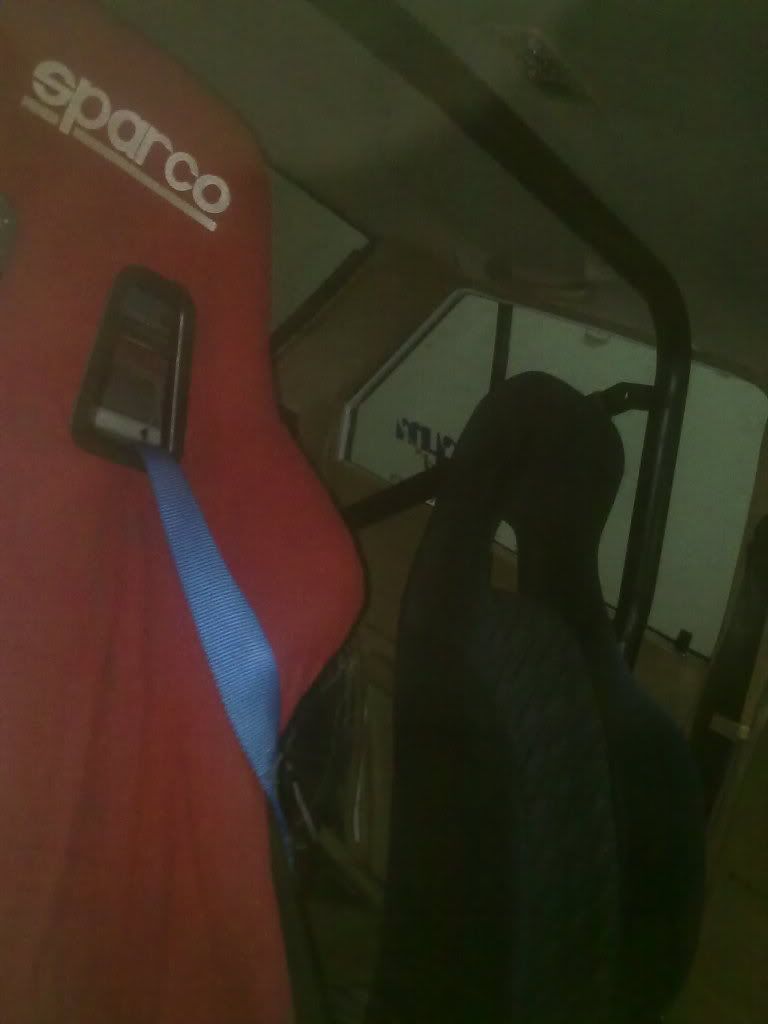 And another view. The plan is to bolt it on. Not weld it. So that I can remove it anytime for daily usage. Dont want too much issue with JPJ.
Drift e-brake button for easier hand braking method.
And the engine. Not going to paint it orange. Wanna keep its original identity.
And if anyone noticed, actually Rolla is somehow following Tougeking's ex-KE 70 exterior actually. And even the 20valve almost the same and the half cage too. Oh well, where is he now eh? He's a good teacher. Even his driving on Cameron scared me to death. Got a chance to had a ride last year. Hohoho.
Anyway, Im going to Melaka tomorrow. Three days of holiday. So goodnite world!