After my final paper, rushed to JMG to checked what's the updates with Rolla. Arrived, still saw them working on my engine. Damn, they did it pretty fast. Didn't have a chance to see the internal and the process. Was greeted with Rolla when I arrived.
Hey hey. "How are you doing man?"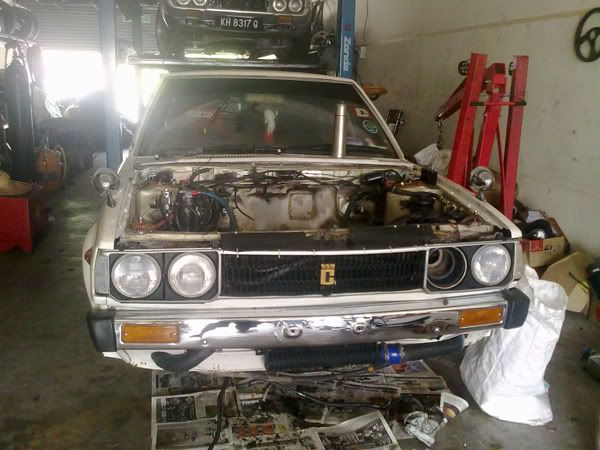 Checked the bay. Somehow no rust. A bit crack at the suspension tower and caster holder. And that's all. The rest still in good condition. And about the crack, will spot weld it. Wiring job will start tomorrow.
And the engine on a stand. Pretty much done. All cleaned and sealed! Hopefully no more leaking after this. And the internals? Pretty much stock said Jeembo.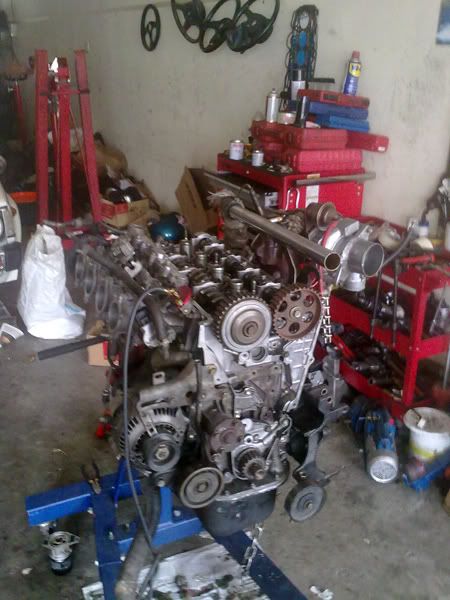 Dunno what to describe. Since everything had been replaced. Some close up.
I was hoping to see some surprise but unfortunately no. Stock and no aftermarkets. Kekeke.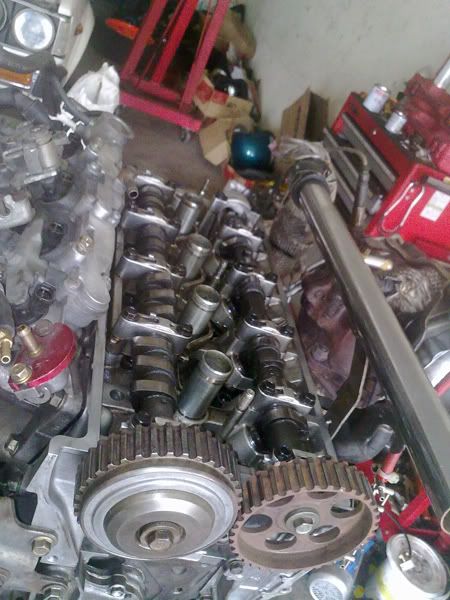 And after that, me myself went to a few half-cut shops around Cheras area. What is wrong with me eh? Wandering alone. Hm hm. Ok, so my final destination of the day was Dworks in Sri Kembangan. Actually just wanna window shopping, and asked them this joke question coz I was expecting 'No' as an answer. Asked them whether they have half-cage for KE70 or not, and they told me they have it!
Then again, asked them the price and I wanna see the item. Price quoted and I checked it. And its SOLD! Paid a sum of deposit, and will take it tomorrow. Also bought a handbrake button for drifting.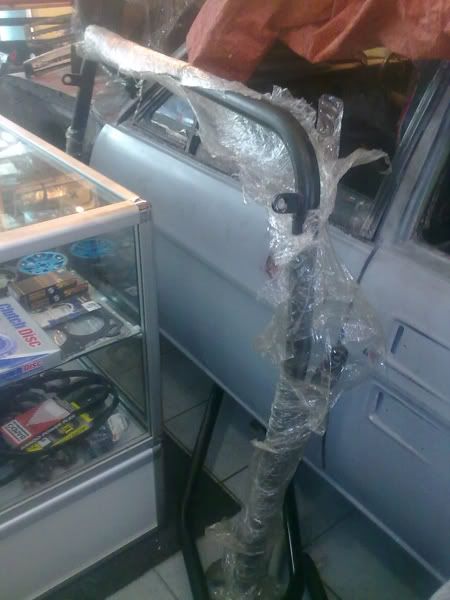 So? My '3 years at UTM' gift for myself? A roll-cage!